Hi everyone! I decided to start a site exclusively for my scrapbooking, and for any of my own template designs. You never know I might just start making my own digital scrapbooking supplies, and then I will share them here too. I am having a BLAST with this new obsession, er hobby, scrapbooking on my computer. In the past 3 days I have done 8 layouts, so I am getting a little faster.
I'm trying to complete my daughters 1st year scrapbook, I'm a bit overdue as she will be 4 years old in December. Once I am caught with that I am going to lunge into the past 3 years and try to catch up a bit. Its daunting, but I like doing it, so it isnt like it is a chore.
Anyways, here is a layout I made last night:
I used paper and ribbons from
Bret Boone,
some other elements from
Shabby Shoppe
as well as some other miscellenous freebies from all around.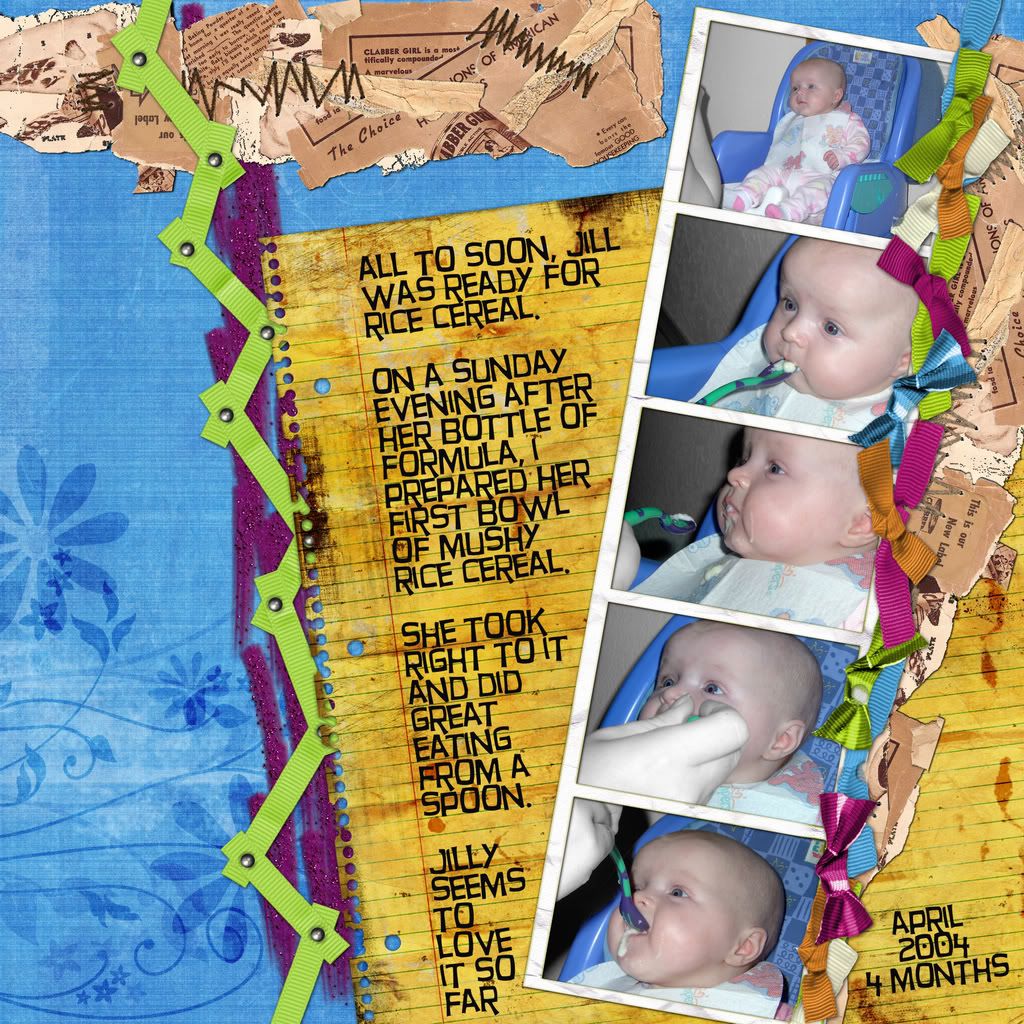 Here is the template *FREEBIE* inspired by the layout above.
Link Expired